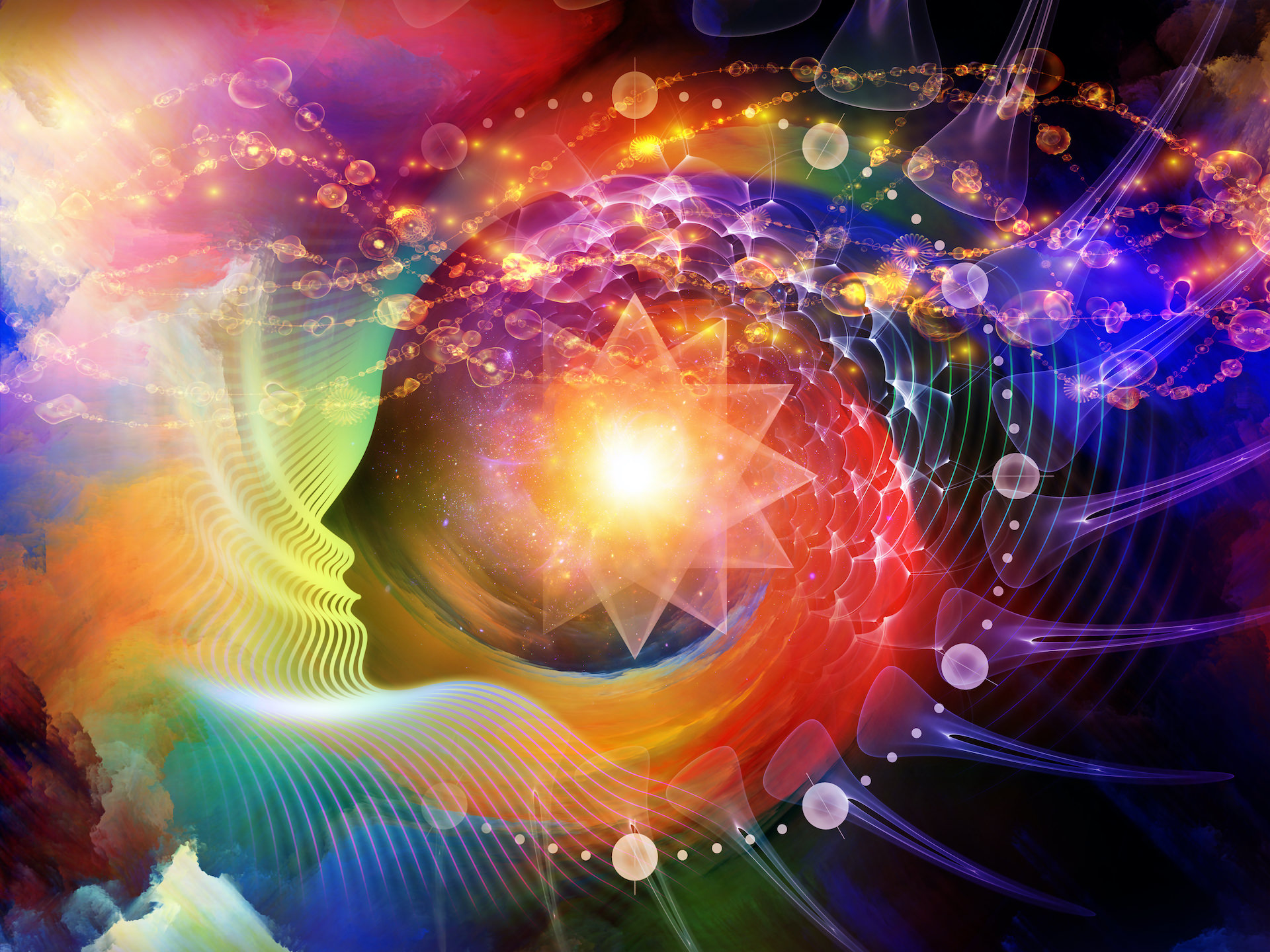 Raise Your Vibration With The Soothing Sounds of Tibetan and Crystal Singing Bowls
Get 7 Sound Healing Albums For An Exclusive Discount

Experience The Deep Harmonic Sounds
Instantly transport yourself into a state of pure crystal harmonic bliss
Enjoy engaged blissed out listening for moments of peaceful rest or use as a tool to quiet the mind for intense focus and study
Perfect for yoga, massage or just relaxing into deep restful sleep
Use for manifestation, meditation, deep relaxation, and transcendent states of mind
Healing Sounds for the Seven Chakras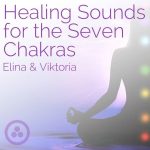 Elina and Viktoria harmonise with the crystal singing bowls to create a soothing soundscape of crystal harmonies for each chakra.
You can play individually or as a complete listening experience to take you into a place of bliss.
CD Album Value $29
Seven unique dual crystal bowl chakra harmony meditations. Each singing bowl is tuned to a specific chakra with accompanying singing bowls to harmonise.
Also included is a full chakra bonus meditation and a special 1-4-6 meditation which takes you through the 1st, 4th and 6th chakra energy centers to create a deeper aligning experience.
7 Pure Tone Crystal Bowl Chakra Meditations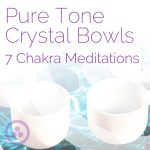 Tuned to each of the 7 chakras these pure tone 7 minute crystal bowl meditations are played with a clear cleansing energy.
Use them individually for focused realignment of your chakras or use the full 15 or 51 minute sequences for a complete full body harmonic chakra reset.
CD Album Value $29
7 Individual Crystal Bowl Chakra Meditations – You can use any of these individual 7 minute sessions whenever you wish to focus on a specific Chakra.  Each singing bowl is tuned to a specific Chakra note of either C,D,E,F,G,A,B at concert pitch.
15 and 51 Minute Crystal Chakra Rebalancing Meditation – Each crystal bowl is played independently for each Chakra in 2 minute and 7 minute progressions. You can use either the 15 minute version for a quick meditation or the full 51 minute version for a complete rebalancing experience.
Crystal Harmonies – Harmonic Crystal Bowl Meditation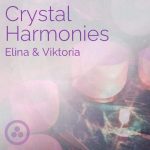 These beautiful harmonic soundscape meditations are a soothing symphony of pure crystalline sound.
4 Harmonic Soundscape Meditations recorded with all 7 crystal bowls in a seamless flow.
The deep rejuvenating textures of the Crystal singing bowls are played with pure healing energy and will take you to new heights of meditative bliss.
Sunrise Meditation
Sunset Meditation
Full Moon Meditation
New Moon Meditation
CD Album Value $29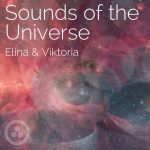 Six Nepalese Metal Element sound healing meditations for your cosmic meditaton journeys.
The pure tone hand crafted Nepalese metal resonance bowls played in these recordings are perfectly tuned and aligned with the vibrational frequencies of the universe.
The soft subtle striking of the Nepalese tones will mesmerise you into a deep trance like state. The bowls are skilfully played to create a sonic soundscape which will take you on a calming journey deep within your mind
CD Album Value $29
Galactic Gong Immersion Meditations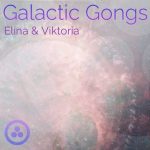 Seven deeply cleansing triple gong soundscapes to wash away all remnants of negative emotions and experiences.
Each meditation is inspired by the seven ancient planetry bodies bringing you into alignment with the macrocosm.
Use to fully immerse yourself in a deeply nourishing and healing sound bath meditative journey.
These incredible gong immersion meditations can be used for both sound healing and even focused work sessions.
The gongs pulsing beats take you into a driven focused state of creativity, while the washing noise of the gongs drown out all distractions and background noises.
CD Album Value $29
Natural Binaural Audio Crystal Bowl Meditations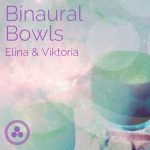 Recorded using 2 Crystal Bowls of the same chakra frequency, these binaural soundscape recordings were recorded with special microphone technique to capture the true ambience of the listening environment.
The slight difference in tuning between the 2 crystal bowls creates a natural binaural effect when the listener is placed between them both.
This powerful effect was captured for each of the seven chakras.
You can use these binaural sound healing meditations for a deep and powerful mind body harmonising effect.
Use for a deeply focused meditation session with headphones or use without headphones, placing yourself between 2 speakers for a full mind-body sound immersion.
7 Minute Binaural Bowl Meditations – you get a total of 7 individual chakra recordings, plus a complete 49 minute immersion and a shorter 15 minute chakra balancing meditation.
CD Album Value $29
Earthly Elements – Grounding Metal Singing Bowl Meditations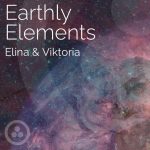 Six singing bowl meditations recorded with the deep rich resonant tones of metal element singing bowls. These grounding meditations are based on each of the ancient Chinese earth elements. There is also a bonus dual bowl meditation based on the mysterious classical element of æther.
CD Album Value $29
Based in the oceanside community of Bondi, Australia, Sound Healers Elina and Viktoria hold regular sound healing workshops and events.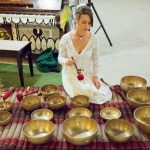 Elina is known as 'The Sleep Expert' and is a globally renowned sleep therapist.
She cured herself of chronic insomnia using natural methods after becoming overwhelmed from the stress of working in corporate finance.
After studying in a number of modalities including Meta Coaching, Neuro Linguistic Programming (NLP), Hypnotherapy, Sound Healing, Brainwave Entrainment, Brain Mapping, and various Human Development Frameworks, her research into curing herself led her to a path of sound healing with the use of Tibetan bowls as a way to calm the mind.
She has trained with revered Tibetan Singing Bowl masters in both India and the USA.
www.thesleepexpert.com
www.instagram.com/the.sleep.expert
www.facebook.com/TheSleepExpert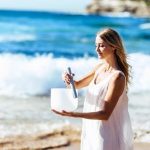 Viktoria has been practicing yoga and studying its philosophy for 20 years. Born and raised in Switzerland, she moved to Los Angeles in 2000, where she attended her first yoga class and completely fell in love with the practice. In 2011 Viktoria completed Yoga Alliance's one-year Yoga Teacher Training.
During travels through South India in 2007, she was introduced to the singing bowls during her time at a Tibetan Buddhist monastery. In order to help her students reach a deeper state of meditation, she began to integrate sound healing in her yoga classes.
In 2017 she moved to Bondi Beach, where she has continued her practice as a sound healer for both large sound healing events and private sessions. With her in-depth knowledge and experience in yoga, pranayama breathing techniques, chakra clearing, and crystal bowls, Viktoria helps her clients calm their nervous system, decrease stress and overcome anxiety.
www.seedoflifehealing.com
www.instagram.com/SeedofLifeHealing
www.facebook.com/SeedofLifeHealing
As mentioned earlier these are new recordings and we wish to gain some feedback so we're reducing the price.
You get the entire collection of Crystal Harmony Collection Meditation albums. The total value of this package is at least $203
To experience the true energy and tones of the recordings we have captured you would have to travel to India and Nepal and spend years working with revered singing bowl masters.
A collection of antique singing bowls like Elina owns would cost over $5000, plus the years of study and travel it would take to master them.
Healing sessions with singing bowls start around $100 an hour for one to one and you may need a few sessions before you felt any changes. The costs could soon go beyond $500.
Eventually these albums will be released on Amazon and will be at the full price of $29 each totalling $203 for the collection. The bonuses will also become a product for sale on their own.
The value you get from a small exchange today will come back to you multiple times with the transfer of energy that takes place.
Get Instant Pre Release Access
Right now you get instant access to the 'pre-release' version of the Crystal Harmony Collecton, which includes all the bonuses.
So if you are the kind of person who likes to take advantage of a special offer instead of waiting to pay more then this offer is for you.
You certainly won't be paying $5000 to amass a collection of antique singing bowls so you can experience the sounds for yourself. Nor will you pay the $500+ for a series of specialist sound healing sessions.
You won't even pay the $203 price the full package of singing bowl recordings, ebooks, and other meditation music bonuses would cost you.
Right now you get all 7 CD albums for just $149.
All we ask for in return is some feedback so we can make the next series of recordings we do even better and deliver more fantastic healing meditations to you in the future.
Here's what you get when you order
Healing Waves Collection today
You will be among the first to experience the blissed out harmonic resonance of these transformative healing recordings. You can use them for deep meditations to manifest abundance and create change in your life. You can release energy blockages with the transcendent meditation sessions they will create. Many report a surge of positive emotions and massive life changes after listening to the healing tones of these singing bowls.
7 Pure Tone Crystal Bowl Meditations CD Value $29
Crystal Harmonies Meditations CD Value $29
Sounds Of The Universe CD Value $29
Binaural Bowls Meditations CD Value $29
Earthly Elements Metal Bowls CD Value $29
Healing Sounds for the Seven Chakras CD Value $29
Galactic Gong Immersion Meditations CD Value $29
Order Healing Waves Collection
$249

60 Day No Questions Asked Guarantee!
One time payment – Instant download