This sonic voyage is a carefully arranged selection of the Espiritu de Pachamama album into an hour long meditative journey which you can play uninterrupted, for a deeply submersive experience.
The order and timing of the tracks have been chosen to take you on an incredible sonic journey, from the depths of the Amazon to the foothills of Andes.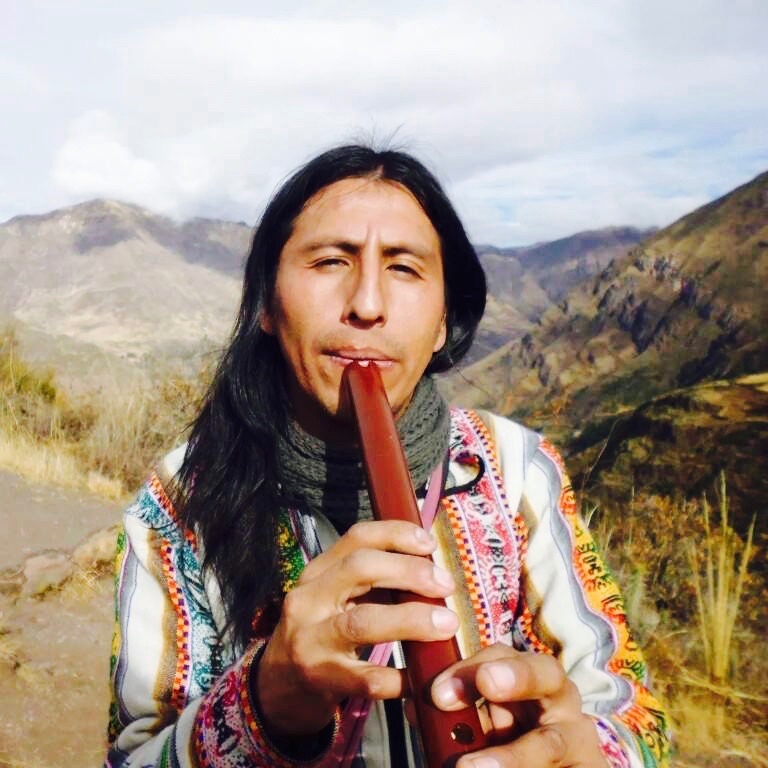 About The Artist
Ricardo Cheroke – Plant Medicine Maestro
Ricardo Cheroke was born in Cusco, Perú and is an ascendant from Native Quechua family from the countryside. Through the teachings he received he was motivated to travel through Peru over a period of 15 years. During this time he visited many native tribes in different regions.
His work started in Iquitos, and later he went to the province of Macas in Ecuador, where he received a profound training from Luis Alberto Catán Shinqui, Uwishint from the Amazonía, part of the Uwishint Cultural Etno Cience, Shuar nation.