Tuned to each of the 7 chakras these pure tone 7 minute crystal bowl meditations are played with a clear cleansing energy.
Use them individually for focused realignment of your chakras or use the complete 15 or 51 minute sequences for a complete full body harmonic chakra reset.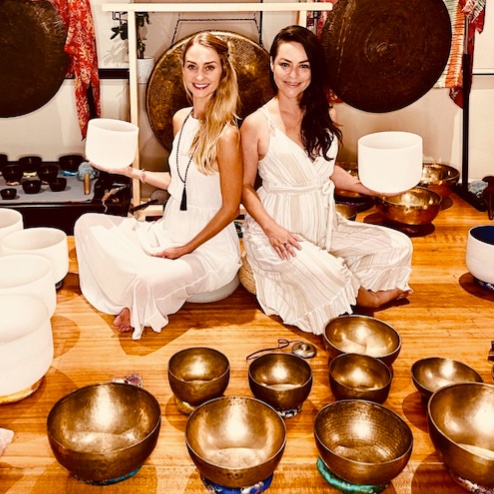 About The Artists
Elina & Viktoria – Sound Healers
Elina & Viktoria are sound healers based in Bondi Beach, Australia. Using Tibetan singing bowls, crystal bowls and gongs for relaxation and meditation to counter stress, insomnia and anxiety, they host regular sound healing events and workshops.