This is a special healing meditation. Recorded in a purpose built acoustic dome in a hidden hillside jungle location overlooking the ocean. A chorus of cicadas can be heard harmonizing with the bowls as the intensity of the healing session increases. This is a powerful recording to be used for deep cleansing and meditative experiences.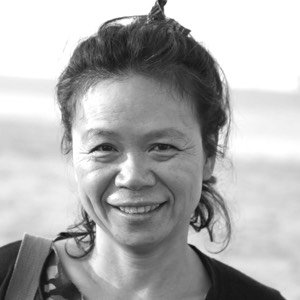 About The Artist
Lifang Huang – Sound Healer
Lifang Huang is a sound healer who specialises in Tibetan Pulsing Yoga.
She began working with the healing bowls after discovering them on a trip to Nepal and realising they used the same energies as those she had already been working with in Tibetan Pulsing.
She spends her time between Europe, India and South East Asia, where she can often be found giving healing sessions at the many conscious gatherings.