Sound healers Elina and Viktoria harmonise with the crystal singing bowls to create a soothing soundscape of crystal harmonies for each chakra.
You can play individually or as a complete listening experience to take you into a place of meditative bliss.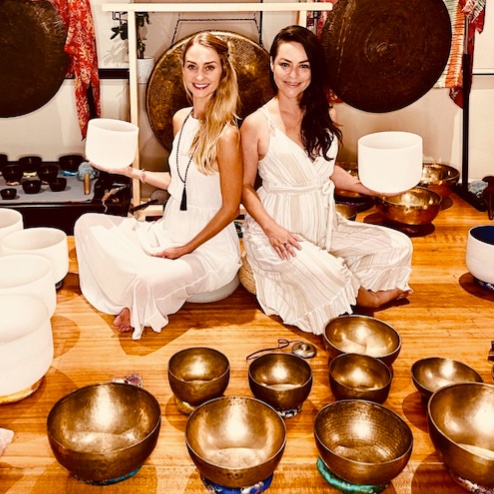 About The Artists
Elina & Viktoria – Sound Healers
Elina & Viktoria are sound healers based in Bondi Beach, Australia. Using Tibetan singing bowls, crystal bowls and gongs for relaxation and meditation to counter stress, insomnia and anxiety, they host regular sound healing events and workshops.