Six Nepalese Metal Element sound healing meditations for your cosmic meditaton journeys.
The pure tone hand crafted Nepalese metal resonance bowls played in these recordings are perfectly tuned and aligned with the vibrational frequencies of the universe.
The soft subtle striking of the Nepalese tones will mesmerise you into a deep trance like state.
The bowls are skilfully played to create a sonic soundscape which will take you on a calming journey deep within your mind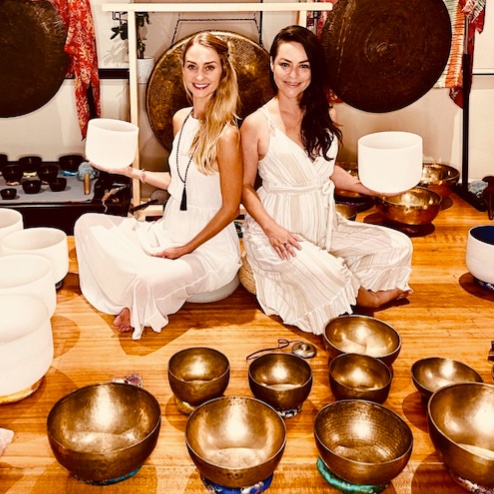 About The Artists
Elina & Viktoria – Sound Healers
Elina & Viktoria are sound healers based in Bondi Beach, Australia. Using Tibetan singing bowls, crystal bowls and gongs for relaxation and meditation to counter stress, insomnia and anxiety, they host regular sound healing events and workshops.