Seven deeply cleansing triple gong soundscapes to wash away all remnants of negative emotions and experiences.
Each meditation is inspired by the seven ancient planetry bodies bringing you into alignment with the macrocosm.
Use to fully immerse yourself in a deeply nourishing and healing sound bath meditative journey.
These incredible gong immersion meditations can be used for both sound healing and even focused work sessions.
The gongs pulsing beats take you into a driven focused state of creativity, while the washing noise of the gongs drown out all distractions and background noises.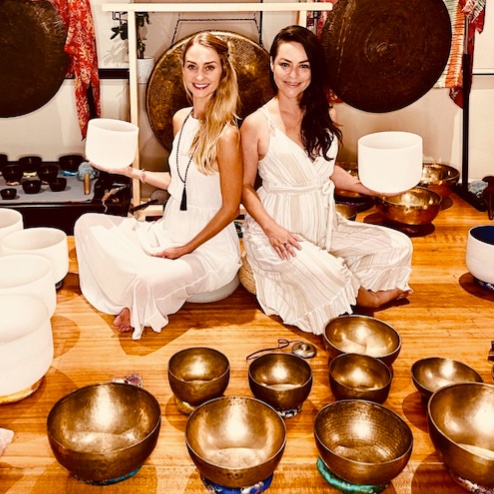 About The Artists
Elina & Viktoria – Sound Healers
Elina & Viktoria are sound healers based in Bondi Beach, Australia. Using Tibetan singing bowls, crystal bowls and gongs for relaxation and meditation to counter stress, insomnia and anxiety, they host regular sound healing events and workshops.