These beautiful harmonic soundscape meditations are a soothing symphony of pure crystalline sound.
4 Harmonic Soundscape Meditations recorded with all 7 crystal bowls in a seamless flow.
The deep rejuvenating textures of the Crystal singing bowls are played with pure healing energy and will take you to new heights of meditative bliss.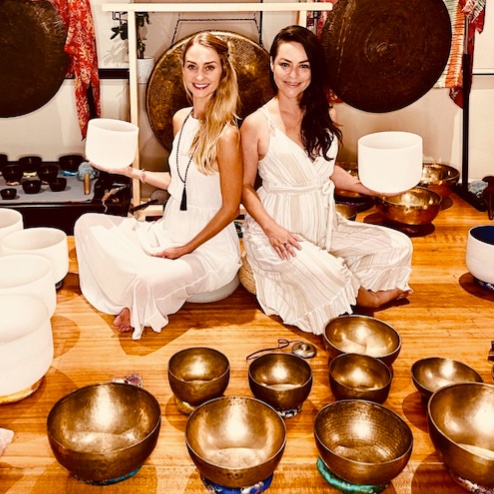 About The Artists
Elina & Viktoria – Sound Healers
Elina & Viktoria are sound healers based in Bondi Beach, Australia. Using Tibetan singing bowls, crystal bowls and gongs for relaxation and meditation to counter stress, insomnia and anxiety, they host regular sound healing events and workshops.